Komodo Joe AKA Joe Komadipatatim is the supporting antagonist of "Teenage Mutant Ninja Mobians (1987)" and a member of a group of punks working for
Loki
and
Uka-Uka's
groups.
Kappei Yamaguchi (Japanese)
Tom Kenny (English)
Eduardo Garza (Latin American Spanish)
 Javier Fernández-Peña (Castilian Spanish)
 Xavier Fernández (Catalan)
Vincent Ropion (French)
 François Sasseville (Canadian French)
 Wanja Gerick (German)
 Sergio Luzi (Italian)
 Marco Maxeira (Portuguese)
 Clécio Souto (Brazilian Portuguese)
 Yú Zhèngshēng (Mandarin (Taiwan) Chinese)
 Duàn Sī-Zhāng (Mandarin (Mainland) Chinese)
 Yan Gam-Wa (Cantonese Chinese)
 Sim Kyu-Hyeok (Korean)
 Thomas Kirk (Danish)
 Moshe Burmeister (Dutch)
 Olli Markenros (Swedish)
 Hjálmar Hjálmarsson (Icelandic)
David Menkin (Norwegian)
 ??? (Thai)
 ??? (Russian)
 Janusz Wituch (Polish)
 Antti Pääkkönen (Finnish)
 Simon Kornél (Hungarian)
 ??? (Greek)
 ??? (Hebrew)
 Shihab Mahmoud (Arabic)
Descriptions
Edit
Personality
Edit
Character Relationships
Edit
Loki
Komodo Joe's boss.
Episode Appearances
Edit
Season 1
Mobian Tracks (Human form)
Christopher Aonuma and his Group, Outlaw Heroes
Enter Loki the Trickster and his Group (Mutated in this)
A Thing About Rats (Teenage Mutant Ninja Mobians Version)
Hot-Rodding Creatures from Dimension X
Loki and Gainsborough-Strifed
Season 2
Return of Loki's Group
The Case of the Killer Pizzas (Teenage Mutant Ninja Mobians Version)
Enter the Pumpkinhead
Invasion of the Punk Mutants
Cloud, Aerith, Tiny, and Dingodile No More
New York's Shiniest (Teenage Mutant Ninja Mobians Version)
Creatures from Dimension X
The Cat Woman from Channel Six (Teenage Mutant Ninja Mobians Version)
Welcome to Yuffie's Nightmare
Return of the Jotundrome
Season 3
Beneath These Streets (Teenage Mutant Ninja Mobians Version)
Mobians on Trial
Attack of the 50 Foot Mimi
The Maltese Spider
Sky Mobians
The Old Switcheroo (Teenage Mutant Ninja Mobians Version)
Cold as Ice
Yuffie the Hedgehog
Komodo Lumps
Mobians at the Earth's Core
Princess in Distress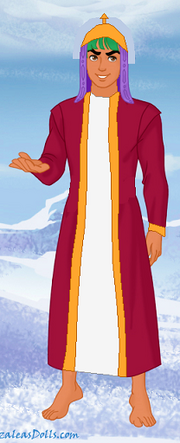 Community content is available under
CC-BY-SA
unless otherwise noted.